Buckwheat is a leader in protein content, B vitamins, rich in phosphorus, iron, magnesium. The product with a low glycemic index is especially valuable for dietary diets for weight loss and for people with gluten intolerance. In cooking, groats are used for cooking porridges, garnish for meat, fish, vegetables, mushrooms.
Buckwheat is added to soups, made on its basis cutlets, fillings for pies, stuffed piglets, ducks and geese before baking. To make the taste of buckwheat richer or to give the dish an oriental flavor, spices combined with cereals are added.
Top 6 Best Spices for Buckwheat
When choosing spices, consider the nature of the dish and the other ingredients in it. In the store you can buy a ready-made set of flavor additives or compose a mixture of your own taste.
For flavoring, enriching the taste of buckwheat are suitable:
Ginger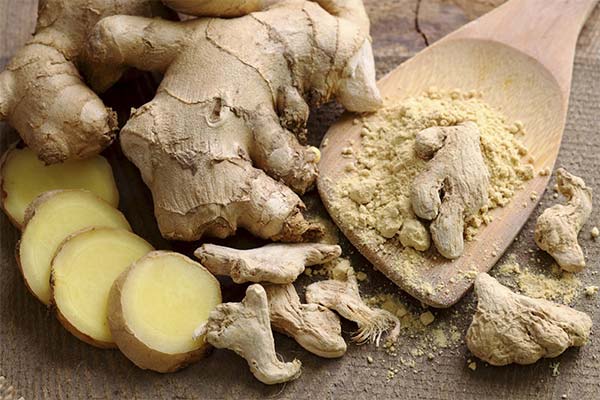 Used for sweet and savory dishes. The tart aroma and pungent taste of the spice drastically changes the taste of kernels. For this reason, the spice is introduced into recipes in small quantities in dried form. Ginger has a warming effect, lowers blood sugar levels, helps to normalize weight, reduces the intensity of joint pain.
Curcuma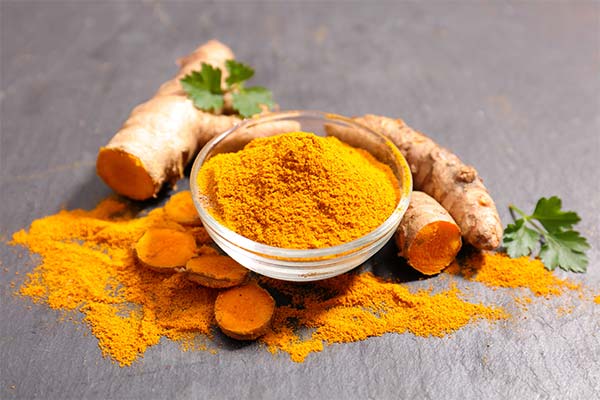 A spice with antioxidant, anti-inflammatory properties is added to sweet and main dishes with pork, poultry. The spice makes buckwheat more ornate and appetizing, gives it a slightly pungent flavor, a subtle pleasant aroma.
Curry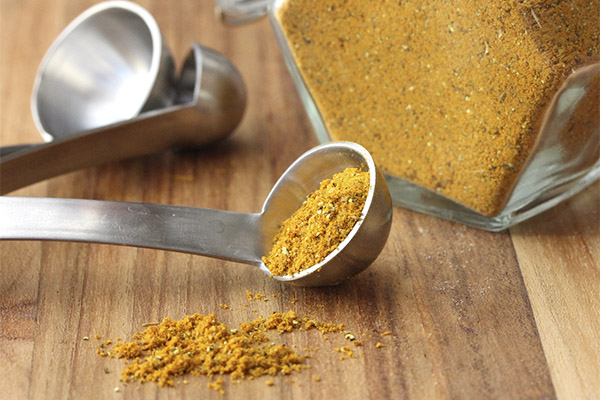 Curcuma with coriander, spicy herbs and different types of pepper goes well with buckwheat, cooked with chicken, pork. This universal Indian spice gives an oriental touch to dishes, normalizes metabolism, promotes weight loss. Curry inhibits the growth of cancer cells, stimulates brain activity, improves memory.
Caraway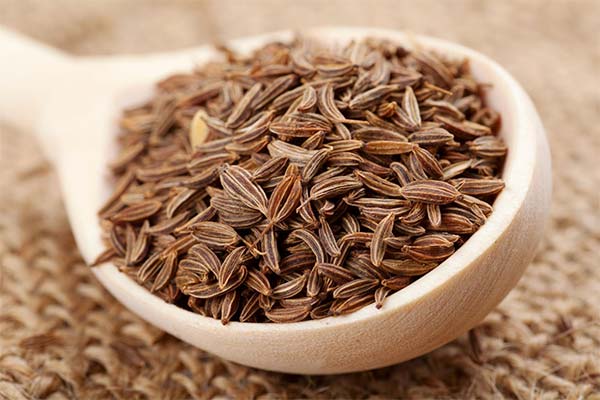 The seasoning creates a specific palette of flavors, imparting spicy, sweet, and bitter notes to buckwheat. The spice reveals itself best after the seeds are fried in oil. Caraway strengthens muscle tissue, fights inflammation, improves cholesterol metabolism, relieves headaches.
Hot red pepper.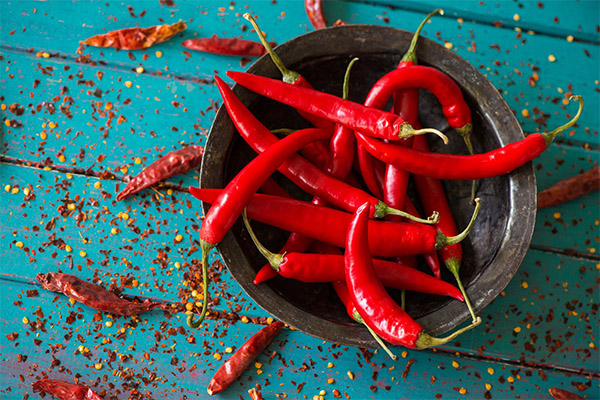 The spice is suitable for fans of spicy food. To buckwheat with meat the spice adds spice in small quantities. Chili whets the appetite, improves digestion, metabolism, fights asthma, cold infections, lowers blood cholesterol levels.
Indian Spice Blend.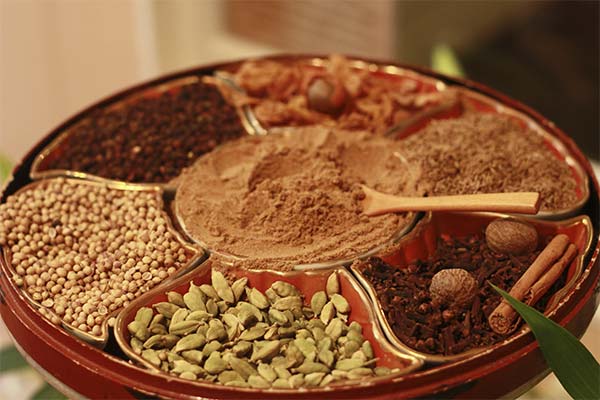 This set includes turmeric, fennel, ground black pepper, ginger, and cumin. The addition of Indian spices makes the flavor and aroma of the porridge so vivid that it can be served as a separate dish.
Buckwheat groats harmonize with dill greens, parsley, dried vegetables, basil, rosemary, oregano.
Buckwheat seasonings in other dishes
Garnish the diet cereal flavored with paprika, pepper, cumin, coriander, chaber, bay leaf, herbs. For an original flavor you can add juniper berries if desired.
To serve buckwheat as a separate dish or with mushrooms, vegetables, it is seasoned with bright spices – nutmeg, chili, ginger, tarragon, paprika.
For sweet dishes, cinnamon, sesame, ginger, and cloves are suitable as flavorings.
Buckwheat with meat will taste better if Italian or Provencal herbs, curry, ginger, garlic, black pepper, parsley and dill greens are introduced into the recipe.
It is not necessary to use all the recommended seasonings at the same time. Sometimes two or three are enough.
How to Cook Buckwheat Deliciously: 2 Recipes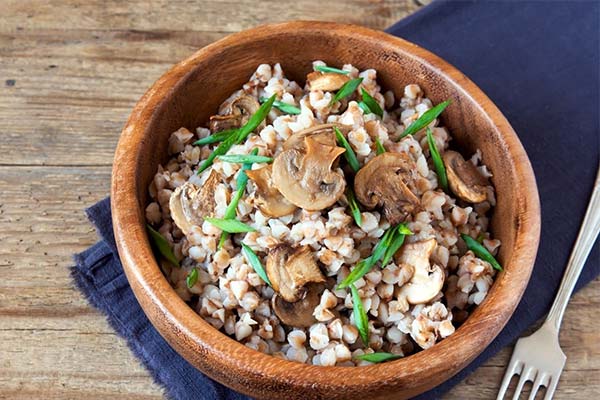 Buckwheat Monastery-style
This recipe is relevant for vegetarians, weight loss and fasting. To make the dish shine with new colors, it introduces a ready set of seasonings from Maggi for succulent buckwheat with mushrooms in a monastery style. It includes garlic, onions, tomatoes, paprika, black and red pepper, dill, parsley, turmeric, thyme, marjoram, savory, and salt.
To make monastery-style buckwheat, you will need:
200 g groats;
200 g of wild mushrooms;
600 ml of water;
Maggi's seasoning set;
vegetable oil.
How to cook:
Peel, boil the mushrooms for a quarter of an hour. When cool, cut them into julienne strips. Fry in oil until golden.
Pour the grits into the frying pan, heat for a couple of minutes.
Pour in water, add seasonings, cook over low heat until tender.
If the salt in the seasoning packet is not enough, add more salt.
Cooked Buckwheat.
It doesn't take long to prepare a hearty, tasty dish with a rich history if you use Maggi's Buckwheat Cooking Seasoning with Pork as one of the ingredients. The seasoning packet contains carrots, garlic, onions, tomatoes, black pepper, parsley, dill, paprika, flour, salt, and sugar.
To prepare the dish, prepare:
250 grams each of grits, pork;
750 ml of water;
vegetable oil;
Maggi's seasoning set.
Cooking steps:
Dice the pork. Fry it in oil.
Pour in washed cereal and seasoning. Pour in water.
Cook the corned beef with the meat on low heat for half an hour.
You can make your own seasoning mix for the buckwheat in a companionable way from suitable spices – bay leaf, black pepper, celery root, cumin, coriander, dried garlic.
Tips for cooking the perfect buckwheat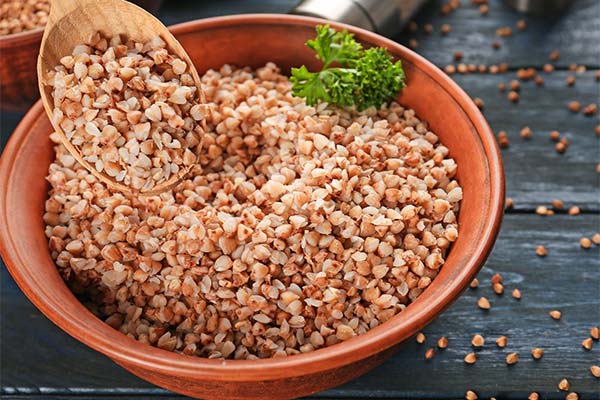 Chef's Recommendations:
Before cooking, review the grits for small stones. Rinse the product up to 3 to 5 times until the liquid drained is clear.
The nutty flavor of the kernel reveals itself more vividly if it is roasted in a dry pan. After the moisture evaporates, continue to roast the grits over heat for 2-3 minutes.
The most successful and crumbly porridge is obtained in a cast iron or ceramic pot.
Pour the groats when boiling can not only water. The dish will taste better if it is cooked in vegetable, mushroom broth.
To prepare flavorful porridge, other dishes with kernels, use traditional seasonings, ready-made kits or experiment. After all, that's how new favorite flavors are created.
The articles on this site are for information purposes only. The site administrators are not responsible for attempting to apply any recipe, advice or diet, nor do they guarantee that the information provided will help or harm you personally. Be cautious and always consult a doctor or nutritionist!
*All products recommended are selected by our editorial team. Some of our articles include affiliate links. If you buy something through one of these links, you help us earn a small commission from the seller and thus support the writing of useful and quality articles.