There are many options for skin care oils. Of course, some of them (such as coconut and jojoba) stand out more than others and are used in various products all over the world for many beauty problems.
The popular oils are also very beneficial, but it is worth doing some deeper research on oils. For example, if you don't know about marula oil, you need to meet it. This multipurpose oil provides all kinds of benefits to your skin beyond moisturizing.
Summary Information
Type of ingredient: Softener
Main benefits: It locks moisture into the skin and softens the skin, provides antioxidant protection, has anti-inflammatory effects and some antibacterial properties.
Who should use it: Marula oil is suitable for all skin types. Like many other oils, it is especially effective on very dry and cracked skin.
How often should it be used: Marula oil can be used daily.
What it can be used with: Although it is not known exactly with which ingredients marula oil can be used, it can be applied on active ingredients (retinoids, peptides, antioxidants) to help lock them into the skin and increase their effectiveness.
What not to use with: No ingredients are currently known to interact negatively with marula oil. However, be careful not to use other oils in your daily routine to maintain the balance of your skin, as you may use too much of a good thing.
What is marula oil?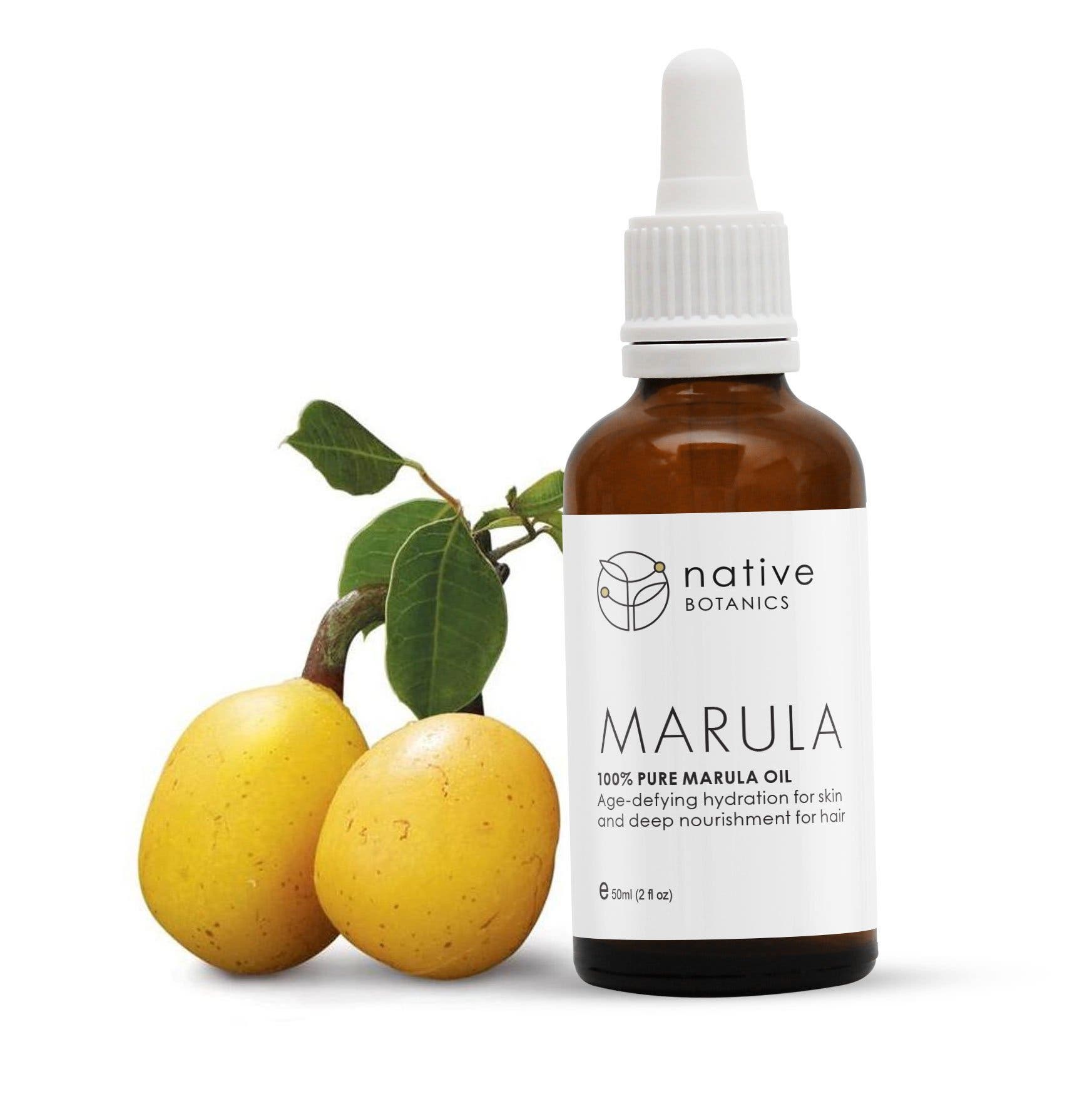 Marula oil is a naturally derived oil from the marula tree and is sourced from sub-Saharan tropical Africa. Marula oil can be extracted from the nuts, seeds or fruit of the tree. The oil is extracted by boiling the nuts, pressing the seeds or processing the fruit. Marula oil is new to the beauty world, but has been used as a panacea in Africa for centuries. In its purest form, the oil is very slightly fragrant and light yellow in color.
Benefits of Marula Oil on the Skin
Just like other oils, marula oil is a good moisturizer, but this is not the only benefit.
It locks in moisture: Marula oil is mainly used for moisturizing. With its emollient effect, it fills cracks and gaps in the upper layer of the skin and makes the skin softer and smoother. It also forms a thin layer on the top layer of the skin to lock in moisture.
High levels of fatty acids (oleic and linoleic fatty acids) soften and nourish the skin. Despite this, it is light in texture and leaves no greasy residue behind. According to a 2015 study, marula oil contains fatty acids similar to those found naturally in the skin.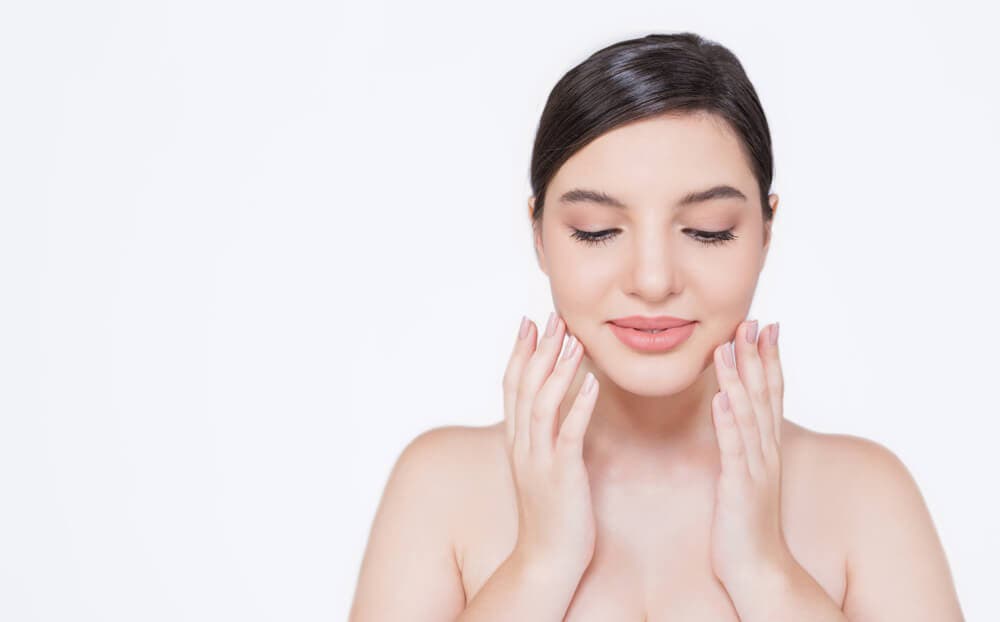 It does not clog pores: Marula oil is non-comedogenic. So you don't have to worry that your pores will get clogged like some other oils (coconut oil, for example).
Antioxidant protection: You already know that antioxidants are essential for maintaining the perfection of your skin. Marula oil is a good source of antioxidants. Marula oil contains vitamins C and E as well as lesser known antioxidants.
Marula oil contains the photochemical epicatechin, which is known for its powerful antioxidant properties. These antioxidants help get rid of free radicals caused by UV rays and pollution (which can cause blemishes and changes in skin texture).
It has anti-aging benefits: Collagen and elastin, which are essential proteins for healthy and youthful skin, can be reduced due to some enzymes, but antioxidants found in marula oil can prevent this.
A 2018 study shows that these antioxidants have inhibitory effects on enzymes that cause collagen and elastin breakdown. In addition, the amino acids in it, especially L-arginine and glutamic acid, have anti-aging properties. In short, marula oil helps you fight fine lines and wrinkles.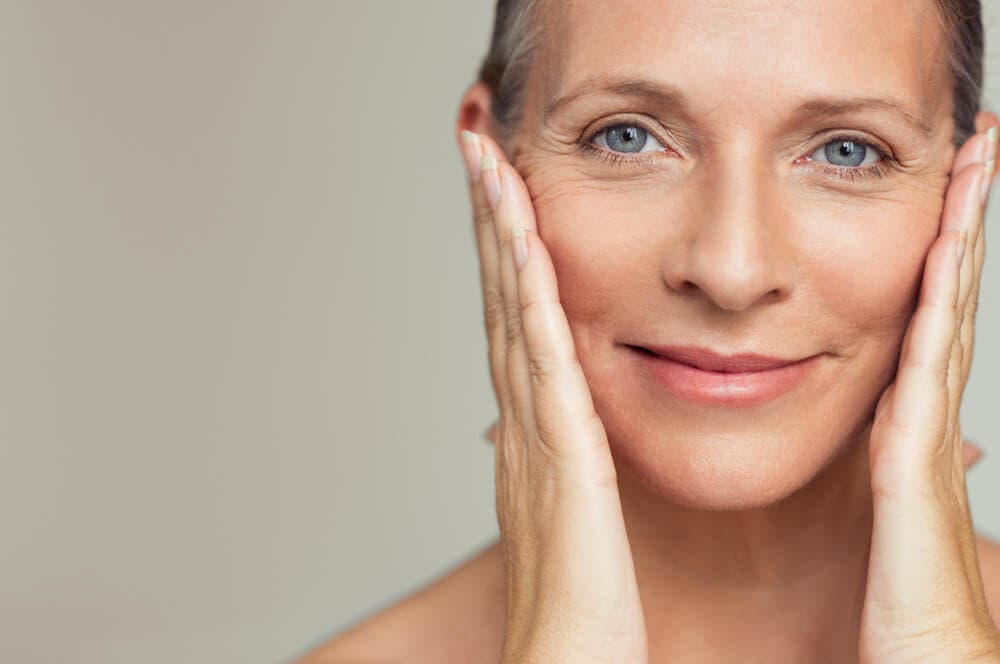 It has anti-inflammatory effects: Marula oil has wound healing properties and this is due to its anti-inflammatory effects. The fatty acids in marula oil fight inflammation and redness as well as moisturizing.
Side Effects of Marula Oil
In general, side effects are unlikely to occur with marula oil. However, there is always a risk of allergy to cosmetic ingredients, whether natural or not. For this reason, you can test the product on a small area on your arm before using it all over your face. If you have concerns about allergies, you can discuss them with your dermatologist.
How to use marula oil?
Like many oils, marula oil can be used directly or in combination with other products such as serums or moisturizers. A pure and untouched marula oil will have a higher concentration of antioxidants that are beneficial for your skin than the refined versions. Dermatologists say that marula oil can be used every day.
The articles on this site are for information purposes only. The site administrators are not responsible for attempting to apply any recipe, advice or diet, nor do they guarantee that the information provided will help or harm you personally. Be cautious and always consult a doctor or nutritionist!
*All products recommended are selected by our editorial team. Some of our articles include affiliate links. If you buy something through one of these links, you help us earn a small commission from the seller and thus support the writing of useful and quality articles.