The term "atypical facial pain" was first proposed in 1924. This pathology is understood as a chronic pain syndrome not related to somatic diseases, nerve damage, but caused by a psychological factor. The vast majority of patients are middle-aged women. In this article we will talk about the psychology of pain in this disorder, consider its symptoms.
What causes atypical facial pain?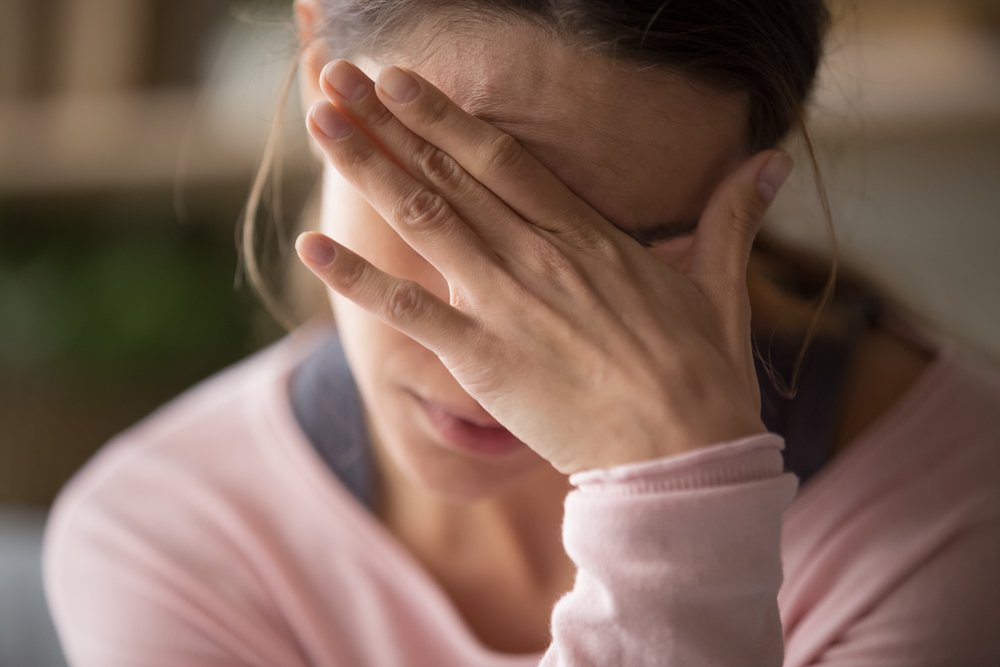 As we know, there are currently three main variants of pain:
Nociceptive;
Neuropathic;
Dysfunctional.
Nociceptive pain occurs in response to irritation of pain receptors, such as contact with high temperatures or inflammation. Neuropathic pain syndrome occurs when there is damage or organic disease of the peripheral or central parts of the somatosensory nervous system.
Dysfunctional pain, which appears in the absence of irritation of the nerve-receptor apparatus and visible organic changes, including those from the nervous system, plays the greatest role within the framework of our article.
The main factors contributing to the development of this variant of pain syndrome are psychological and social factors, emotional stress.
It is dysfunctional pain that occurs in atypical facial soreness. This pathological condition is often associated with depressive and anxiety disorders, other mental disorders.
In the overwhelming majority of cases, people who have been in a state of chronic stress for a long time encounter such pathology.
This creates a vicious circle – prolonged pain leads to decreased quality of life, negative emotions, the development of depression and increased anxiety, which, in turn, become the cause of impaired neurotransmitter metabolism, can cause chronic pain.
Symptoms of atypical facial pain
The primary symptom is a long-standing pain syndrome localized to the facial area. Initially, the pain is usually defined in the area of the nasolabial fold or the chin, but can extend to the upper or lower jaw or cover more extensive areas of the face and neck.
The severity of the soreness may vary. Most often it is of moderate intensity, dull or nagging. There is an increase in pain sensations when stressed or exposed to cold.
Sometimes the pain is displaced from one half of the face to the other, and some patients experience pain in both halves of the face at once. The pain persists throughout the day, waxing or waning.
More than half of people with this diagnosis indicate various sensory disturbances, such as burning or the feeling of running goosebumps, but no sensory disturbances are detected on neurological examination.
Sources used
Pain syndromes in neurological practice / Vein A.M. – 2001
Neurophysiological features of atypical facial pain / Maximova M.Y., Fedin P.A., Suanova E.T. et al. / / Annals of Clinical and Experimental Neurology – 2018 – № 3
The articles on this site are for information purposes only. The site administrators are not responsible for attempting to apply any recipe, advice or diet, nor do they guarantee that the information provided will help or harm you personally. Be cautious and always consult a doctor or nutritionist!
*All products recommended by thefirstdoc.com are selected by our editorial team. Some of our articles include affiliate links. If you buy something through one of these links, you help us earn a small commission from the seller and thus support the writing of useful and quality articles.