Some men perceive female friendship with irony. They are convinced that the relations of the fair sex can be called a friendship, but in no case such a loud and meaningful word as friendship. Of course, the girls do not share the opinion of guys, and examples of true friendship prove the opposite. The weaker half of mankind is able to help, support, listen, empathize …
Conflicts and quarrels in female friendship
Of course, women's relationships are not always serene. And there's nothing wrong or surprising about that. Friends have a right to express their own opinions and defend their point of view. And if people do not agree in views, or life paths at a time diverge, then between them there may be quarrels and misunderstandings. But fragile creatures find the strength to understand and forgive.
Having solved a problem, listened and dealt with what happened, sometimes it is not easy to start communicating again, as if nothing had happened. Only true friends can do that, and friendships, as you know, are tested by time.
Quarrels often happen spontaneously, sometimes a real scandal breaks out on the spot, the main characters of which are close people. Unfortunately, at this point a person ceases to control his or her emotions, and may say too much. Hurt goes deep into the heart, especially if the offender is a friend.
For this reason the road to reconciliation can be thorny and long. And to overcome it, you must first understand the reason for the conflict, to analyze the situation, and only then act.
Relationship with boyfriend causes girlfriend jealousy
There is a popular belief that most often girls fight over boyfriends. There is some truth in this statement: a large number of such scenarios are vivid evidence of this.
For example: single girls have been friends for years, they spend every free minute together. And then one of them meets a guy with whom she gets into a serious relationship. She wants to see her beloved as often as possible. The behavior of a girl in love is natural, but there is practically no time left for her friend.
One cannot say that after falling in love a woman forgets about her friend at all. She tries to find her a beau among the friends of her chosen one, drops in for a cup of coffee if possible, invites her to a movie or shopping, periodically arranges a date for three, which, as a rule, looks ridiculous.
In the latter case, in addition to the comicality of the situation, there is a chance that the girl's well-meaning aspirations will turn against her. Over time, she may find that the boyfriend and girlfriend look at each other with interest. They have a lot of common topics of conversation, and there are times when they simply don't notice her. Jealousy and resentment build up in her heart.
It is possible that the efforts of the woman who has met her love are in vain, and her friend still feels abandoned. She refuses to go on threesomes, and sadly recalls the times when no man stood between them.
How do you fix a relationship with your girlfriend?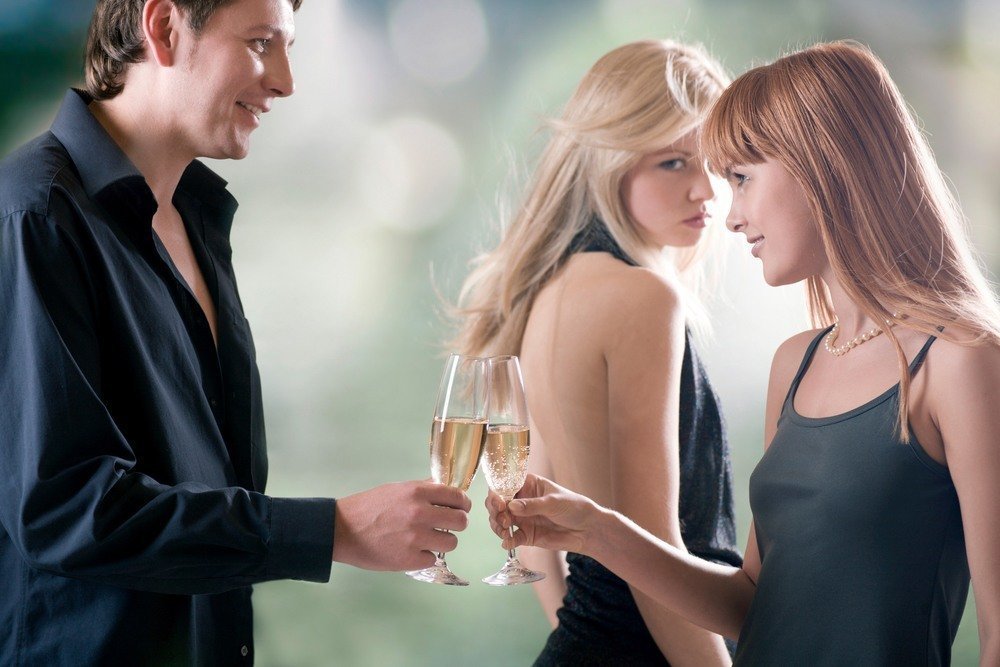 Neither situation is conducive to the development of a normal, trusting relationship. Friendship in both cases is destroyed by banal jealousy. What should women do?
If you are the girl who was jealous of her beloved's friend, then by all means apologize. By stopping to trust, you have hurt the feelings of the dear person. And it is really so, because trust and jealousy are incompatible concepts.
You have to believe that the person you know a long time, share their joys and sorrows, talk about their emotional distress, and ask for advice, will not be able to "knock off" your boyfriend, because he knows the pain you will feel in doing so.
It's also worth reconsidering your behavior and your relationship with your girlfriend. It's good that you take female friendship so seriously, but everyone should have a private life. You yourself have made your girlfriend an inseparable part of your tandem.
You shouldn't ask her out on dates. This is a world of two lovers and there is no place for a third. Such an approach will help to avoid the possibility of unpleasant situations.
If you were lucky enough to meet love, but your faithful friend finds it very difficult to accept the fact that you can no longer spend all your free time together, try to understand her. She really feels lonely and abandoned. It's hard for her, which is why she is offended and upset.
If we are talking about a real friend, deep down she is happy for you, it's just a drastically changed situation, takes her out of her usual rut.
Explain that you care about her as much as you did before, and you value the relationship. But life flows, circumstances change, and perhaps she will be in your place tomorrow. Promise that in any case, you will provide the necessary help and support. You remain the same person, with the same habits and attitudes, only happier, as love gives people wings.
Envy and friendship are incompatible.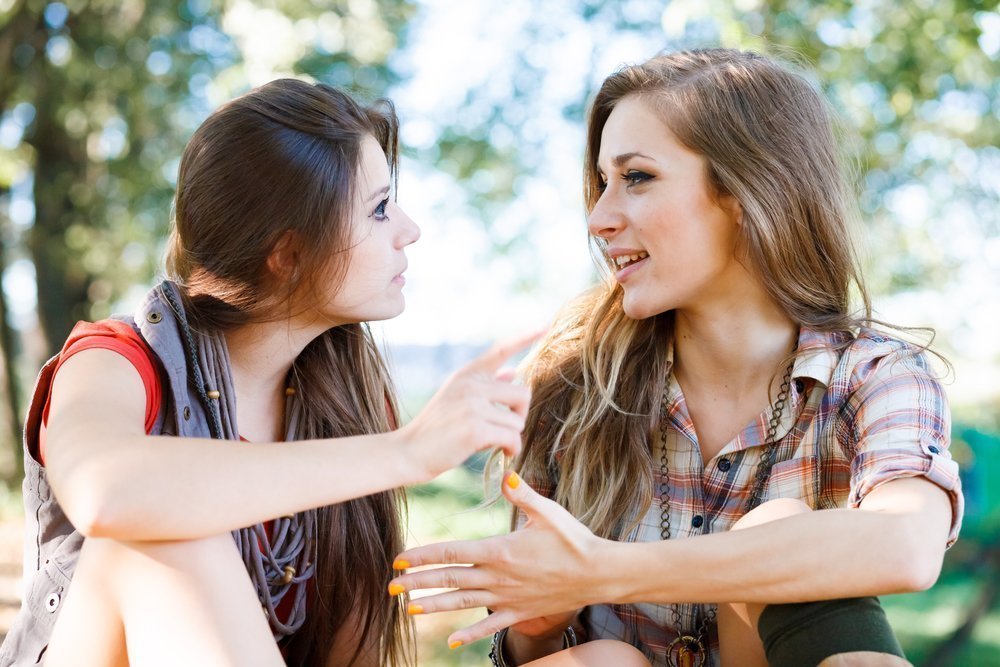 There should be no envy between people who are close to each other. At the same time, none of us is immune from this feeling. We compare ourselves with other people, and sometimes it seems that they are happier, richer, more beautiful. Women's friendship and envy should not go hand in hand, but, unfortunately, sometimes they have to "touch".
When you can't control your feelings, the only thing left is to work on yourself and apologize. In this case, both girls must change their psychology of behavior. You can't brag, praise your achievements and merits, put yourself above the others, then there will be fewer reasons for envy.
To restrain emotions, to be able to rejoice for others, to be there for them in sorrow and in happiness – these are the ingredients of a true women's friendship.
Learn to treat your girlfriends with understanding, give them freedom and the opportunity to build a personal life. Everyone is entitled to their own secrets, their own space, and a friend is no exception.
He can share experiences and feelings, but only when he wants to, you can not insist in any case. And even more insulting for the fact that you are not devoted to all the secrets.
Friendship is the complete acceptance of a person. We notice the faults of a friend, but we put up with them easily.
The articles on this site are for information purposes only. The site administrators are not responsible for attempting to apply any recipe, advice or diet, nor do they guarantee that the information provided will help or harm you personally. Be cautious and always consult a doctor or nutritionist!
*All products recommended by thefirstdoc.com are selected by our editorial team. Some of our articles include affiliate links. If you buy something through one of these links, you help us earn a small commission from the seller and thus support the writing of useful and quality articles.