No one will argue that the care of the face and décolleté zone is an important procedure that should not be skipped. But not everyone knows how to apply cream correctly, in what quantity, at what time and in what sequence to apply this or that product.
Daily Ritual
Habit is notoriously difficult to correct, but there are some healthy habits. One of them is the obligatory procedure before going to bed, and it has to do with cleansing and nourishing the skin of the face. It is a mistake to think that it is enough to wash your face with water, apply cream, and your skin will be protected, nourished and revitalized. This is far from it. It is necessary to work out a certain algorithm, which will make all the procedures as effective as possible.
There are several conditions:
Facial cleansing;
skin toning;
nourishing and moisturizing.
Not only the face itself should be covered, the neck, décolletage and eye area should not be neglected. As in any business there are certain nuances. If you know the little secrets, you can achieve great results in facial care.
An important stage is cleansing, it depends on how the skin will perceive a cosmetic product, how rested and restored overnight. It is better to remove makeup when you come home from work. Two hours before bedtime it is necessary to remove all impurities.
Foam or gel, which thoroughly removes dirt, will help. It is important not to overdry the skin and not to damage the skin when washing. Very well proven facial brushes for mechanical skin cleansing and in the form of a battery-operated gadget.
Several times a month it is necessary to carry out a deep skin cleansing. This can be done with peels, special masks and cleansers.
How to apply the cream correctly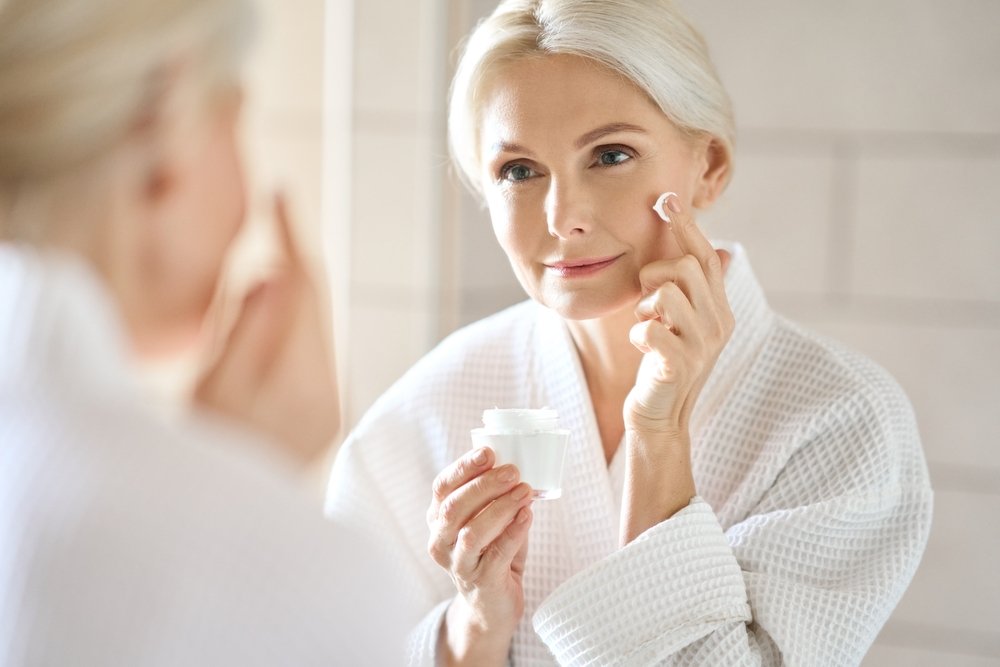 After washing you should first use a toner. As a conductor, it allows you to maximize the use of all the useful substances in the cream. It is useful both in the evening and in the morning.
There are massage lines, and with knowledge of them, you can not only nourish or moisturize the skin, but also improve the lymph flow. This is very important because stagnant lymph leads to swelling and changes in the shape of the face.
It is important to act in the right directions, because otherwise it can have the opposite effect – the skin will stretch, which will add age and wrinkles.
It is better not to smear it, but to pat the cream lightly with the pads of your fingers on your cheeks and forehead. This can improve blood flow and, as a consequence, the complexion.
Do not apply the cream immediately before going to bed, it leads to swelling. Therefore, the cream should be applied to the skin around the eyes at least 2 hours before bedtime. You should also not pull or rub the area.
Not only the face, but also the neck gives away age, so you should not forget about care for it. The cream is different here, more greasy, and the amount of cream required is much greater. Motions are directed from the bottom upwards, they are smooth, without pressing. A gentle massage before application is useful.
If you use several types of care products, always start with the more liquid consistency. It is better to use a special spatula, if the cream does not have a dispenser, so the cream stays usable for longer.
The articles on this site are for information purposes only. The site administrators are not responsible for attempting to apply any recipe, advice or diet, nor do they guarantee that the information provided will help or harm you personally. Be cautious and always consult a doctor or nutritionist!
*All products recommended are selected by our editorial team. Some of our articles include affiliate links. If you buy something through one of these links, you help us earn a small commission from the seller and thus support the writing of useful and quality articles.